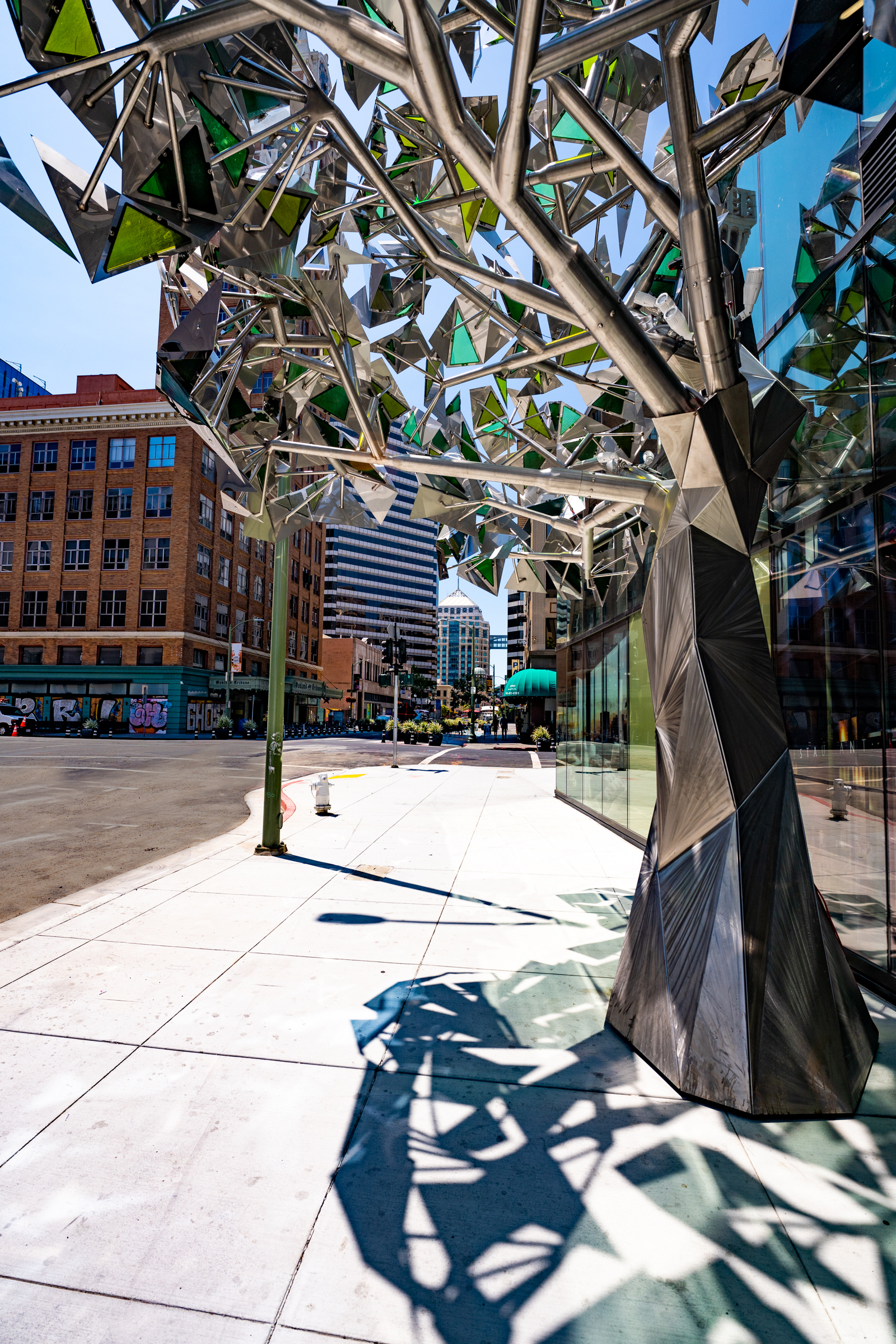 Gizmo worked with artists Taraneh Hemami to fabricate and install the tessellated stainless sculpture.
Client: Taraneh Hemami and Carmel Partners
Category: Public Art
Location: Oakland, CA
Date: September 2021
A sculptural tree with tessellated canopies made of mirrored steel and iridescent glass is a new icon at the corner of 13th and Franklin Street in downtown Oakland California.
Ever Green is a public sculpture installed across from the Tribune Tower. It stands in for acres of oak groves in Oakland's past and its namesake, honoring the native land it is grounded in as well as the many attributes of the oak tree and its parallels with the city of Oakland; an emblem of strength, endurance and survival, oak is seen as a witness to history and changing times, offering shelter and protection, symbolizing knowledge, and wisdom.
Using similar material to the building it adorns, the tree invites the passerby under its multiple canopies referencing the coming together of the many diverse communities that claim Oakland as home. The canopies multitude green glass lend their colors to the pavement during the day and are lit all through the night, while their tessellated mirrored surfaces reflect the surrounding buildings, bringing the skies above the newly erected 40-story tower closer to the grounds.