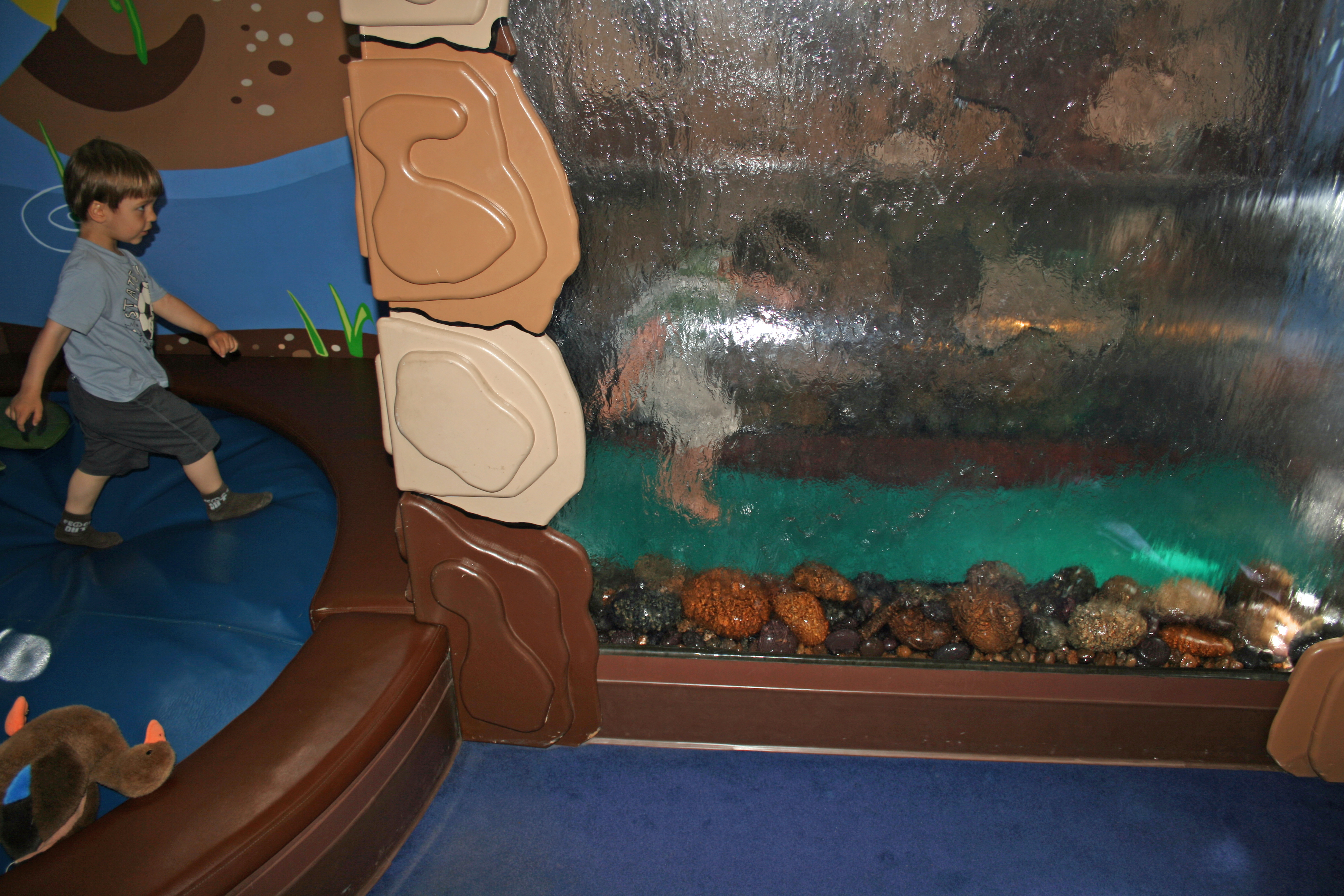 Gizmo worked with the museum's philosophy of learning through activity to create a  safe and fun environment.
Client: Bay Area Discovery Museum
Category: Exhibit
Location: Sausalito, California
Date: 2007
After a decade of wear and tear, Gizmo helped to re-design the popular "Top Spot," interactive exhibit at the Bay Area Discovery Museum. Designed for children between the age of one and four. Our team used careful construction techniques in compliance with the National Park Service protected building requirements. Gizmo's team designed and created original ideas into popular kid-friendly experiences such as the walk through waterfall, crawl through a cave and the "Tree Burrow" climbing space.