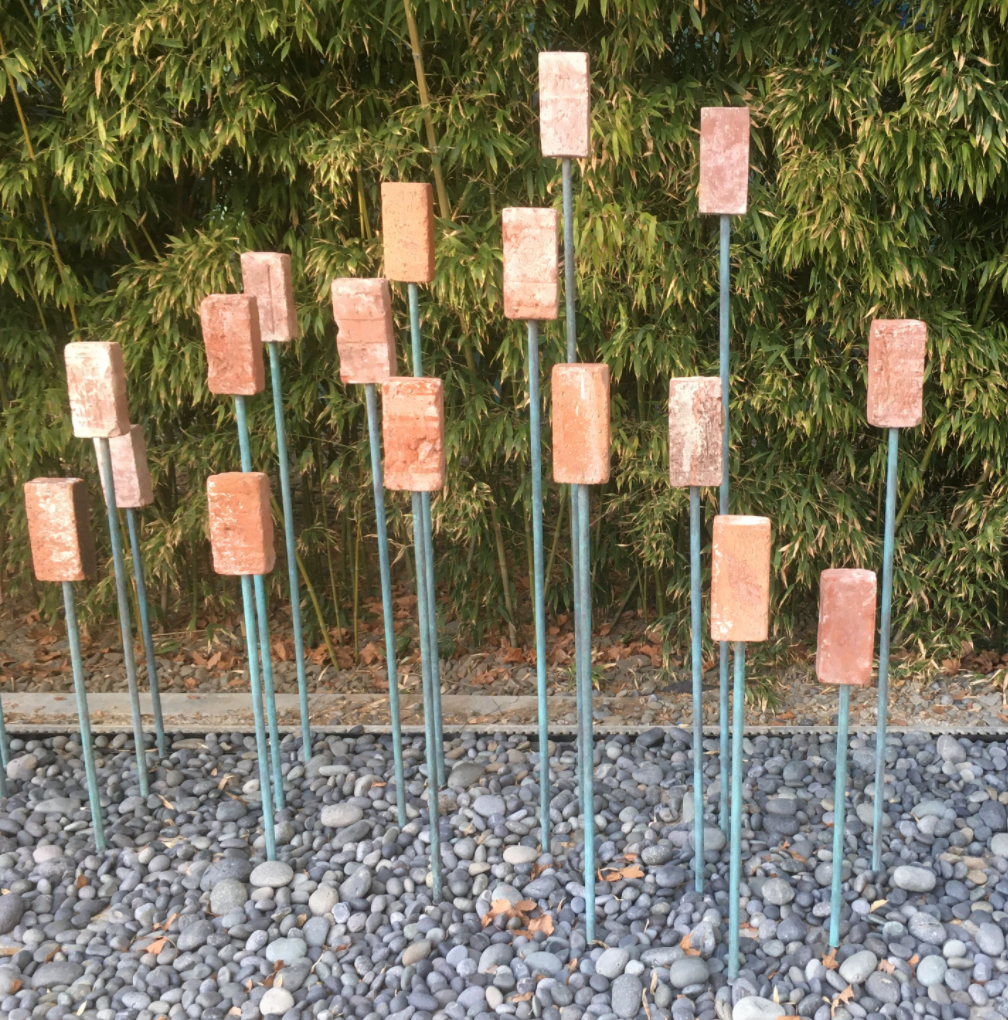 Gizmo worked with Stanford artist and professor Lauren Toomer as well as Project Manager and Architect David Golden to fabricate and install this project.
Client: Stanford University
Category: Sculpture fabrication
Location: Stanford campus Palo Alto, CA
Date: March 2020
The bricks used in this sculpture were carefully selected from the original old Anatomy building on the Stanford campus.
The layout of the bricks reflects the notes from the song "inspiration".
The piece was installed outside the new Anatomy building as a way to pay homage to the original Anatomy building.